Soccer Season is Winding Down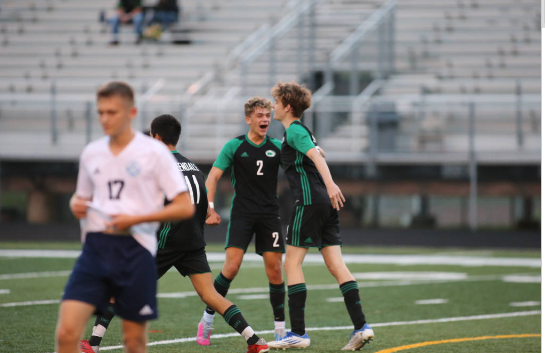 The 2022 Boys Soccer season has been very interesting, and the coaches and their players are preparing mentally and physically for the Playoff tournament starting mid October.  
Last month they beat the Whitnall Falcons 4-0, as well as winning 3-0 against Wisconsin Lutheran. Although they won those two games, there are still holes in their game. "Possession and passing needs a lot of work, the little things make a big problem and corner kicks," senior  Owen Kohnke said.
Over the past two weeks the team had games up that put them to the test. Some of these opponents included New Berlin Eisenhower where they tied 2-2, Oak Creek where they lost 4-0, and New Berlin West who they beat 4-1.
Oak Creek was one of their toughest games.  "They are very well rounded and they have great players everywhere," Kohnke said. 
Many players have high hopes for the remainder of the season.  "We are going to State. If everyone does what they need to do in practices and games, and if we stay focused and play as one, we can go far," senior Grayson Sinks said.
There have been a lot of improvements so far. " At the beginning of the year Tommy Fritsch and Alex Klausseemed scared, but now they contribute so much offensively and defensively," Sinks said.
Grayson plays a huge role in this team. As the leading goal scorer and Captain, he  brings the team together. The team relies on him in tough situations and he comes through most of the time.  "He motivates us to play every time we step on the pitch, and brings us together in tough situations," junior Alex Klaus said.