Greendale hosts their first Pop's concert in two years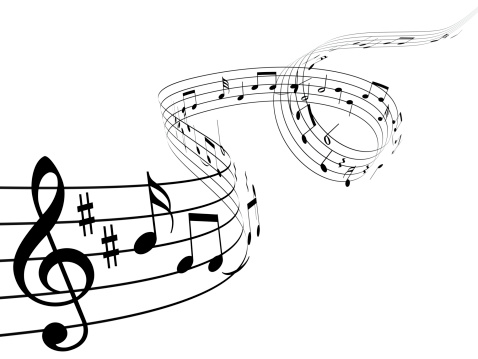 After almost two years departed, GHS held their well-loved Pop's Concert again. This concert brings together GHS Philharmonic Orchestra, Jazz Band, and all Choir groups.
The concert took place Saturday, Feb. 19, and supporters from around Greendale attended to cheer on the talented Greendale High School musicians. 
A Pop's concert is where the different musical groups attending play music that is featured in movies, musical theatre, and pop music. While attending, the audience sits in the middle of the action, with performances taking place on two sides of the cafeteria. 
The different choir groups performed multiple songs throughout the night. Some songs included: "I'm Still Standing", performed by the Men's Choir; "The Disney Medley" performed by G-Harmony; "City of Stars" performed by Concert Chorale, and "It's a Hard-Knock Life" performed by Bel Canto.
"The Pops concert is a different musical experience for our students and our audience members.  It's also our 'nod' to Show Choir where we add a little choreography which is always exciting," choir director Michael Jones said. "This concert provides more opportunities for our talented students to shine."
Junior Maddy Schepp really enjoyed performing with Choir, "I liked the atmosphere and being able to really get into the music. Also, the dancing part was super fun." she said.
The orchestra played, in total, four songs throughout the night. The songs were: "Hey Jude", performed by the String Quartet, "The Best of ABBA", "Paint it Black", and "Rey's Theme."
"The Pops Concert is a chance for students to branch out and work on music that's different from what we do the rest of the year," orchestra director Britney Whiting said. "It's more recognizable and a lot of times not usually performed by an orchestra, so it's fun for everyone to hear something well-known in a different instrumentation."
Freshman bass player Colette Booth shares her opinion on the concert, saying, "I think the concert went really well and it seemed like the audience loved it. A lot of people agreed that that was the best time we have played some of the songs," she said. "I was pretty happy with how I played."
The Jazz band played three songs total: "Day Tripper", "Prayer Meetin", and "Pinball Wizard."
"The concert was ok, most of the songs we did well," junior trumpet player Owen Bender said. "I liked 'Prayer Meetin' probably the best because there's a nice piano in it."
Overall, the Pop's concert will always create a great atmosphere for both the audience and the musicians participating.