Coachella is back again for 2022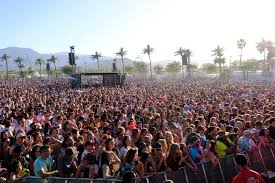 The Coachella Valley Music and Arts Festival is held in Indio, California every year for two weekends, and this year it was held April 15-17 and 22-24. 
There were three main headline performances who have all been top performers within the past couple years. Coachella hosted Harry Styles, Billie Eilish, and Swedish House Mafia x The Weeknd. Some other popular performers included Lil Baby, Megan Thee Stallion, Doja Cat, Joji, Daniel Caesar, BROCKHAMPTON, 21 Savage, and about 100 others. 
"My favorite artists who performed this year at Coachella would be Phoebe Bridgers and Maggie Rogers," senior Lizzy Weber said. 
One main experience that people love to take on is camping at Coachella. Tons of people pack up their gear and set up tents on the campgrounds, all for the crazy experience. With a lot of camping, Coachella provides different amenities to make sure that their guests are well taken care of. They have food and drink tents and a salon space for people to get ready for their nights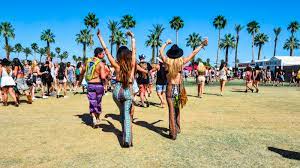 out. Not only do they have necessities, but Coachella provides different events besides concerts. They have an art studio, activity tents with games, giveaways and other activities, a camp lounge, and a dome with music and disco.
Although it is a Music and Arts Festival, fashion is one of the top things to focus on when going or following along on people's social media platforms. Coachella outfits are proposed as top tier, expressive outfits. With it being held in a valley, many people attending like to create outfits with a desert/boho vibe. Others go for more of an edgy, concert vibe. 
"Chloe Cherry had some of the best looks. Her outfits were so on brand for her and it's exactly what I would imagine her showing up in. It was a serve," Weber said. Chloe Cherry played "Faye" in the HBO Max Original Euphoria that was a popular hit for older teens/young adults. 
On the other hand, a good amount of people said that the outfits were not as good as in past years. "I didn't have a favorite outfit this year, I felt all the outfits were very underwhelming and didn't hit as good as previous years have. It all felt more relaxed," senior Hannah Cvikel said. 

Seeing famous influencers or popular stars is something common when attending Coachella. "If I were to go with a famous influencer I would go with Emma Chamberlain or Kendall Jenner. They both have similar vibes and I love their style. I know we would have a good time," Cvikel said. 
Even though Coachella seems like a crazy experience to enjoy, tickets/passes are considered more on the expensive side. Tier 1 passes start at $449, and VIP can go up to $1100. This makes it something where you would really want to get your money's worth. "I wouldn't have dropped the money for the performers. I feel like most of them are not really my beat anymore," Weber said. "I think Coachella is all about PR and I think it should be people coming together for a good time connecting over music. The fashion was terrible this year anyways, but it shouldn't be as hyped up as it is just for the fashion."
Based on what has been said, it's unclear whether Coachella is still becoming more popular, or if it is coming to a plateau.