Crusader Kings 3 Ports to console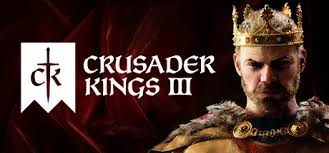 Crusader Kings is a grand strategy video game created by Paradox Interactive in 2020, and it was originally meant to be on PC only, but after two years of fans asking they've finally ported the game from PC to Xbox and PS4, and as it's only a few weeks old on console, there are already debates between fans on whether the game is good or bad. 
Crusader Kings takes place in medieval times with players choosing any empire of your choice in either Africa, Asia, or Europe. The goal is to control and expand your empire and your family tree through diplomacy and war. People who are interested in strategy games find this game the perfect fit. "Although this is not my favorite strategy game, the game still captures my imagination and is very fun to play when I'm bored," freshman Altaha Abbas said. 
Because it has recently been released to console, the console version is still in its early stages and contains a lot of bugs which is understandable, but is annoying to some fans. "There are so many bugs and problems that I saw when I signed on. The full screen doesn't fit my TV so I can't see the resource bar at the top and there is no option to change the UI. The game is good, but very buggy," freshman Swei Sanid said. 
But there have been debates about if Crusader Kings 3 beats its older counterparts. "My favorite Crusader Kings is 2, it's a little older but It's nostalgic to me and I like the old mechanics that don't exist in Crusader Kings 3. CK3 is good but I prefer the older versions," freshman Peters said. 
Sophomore Yousef Abu Awad thinks Crusader Kings 3 is the best: "I prefer the newest one, CK3, simply because it has better graphics, more options, and they're still releasing something new every week, the older versions are great but other than Nostalgia Crusader Kings 3 outclasses them in almost every place," he said. 
Paradox developers have been working on developing the game and fixing the issues that it currently has, and will continue to develop the game to make it better and more fun, and all fans have to do is wait until the console version is out of its beta version to play the game without problems.