Promposals: Asking the Big Question
A classic sign, a billboard, or over the school P.A., these are just some of the ways students can ask their Prom dates to the dance. 
There is tons of planning that goes into figuring out how to ask in the best way.  Junior EJ Kuster asked junior Savannah Klappenbach at the Milwaukee Brewers game on the jumbotron that had the words "Savannah, help me walk-off to Prom with you?"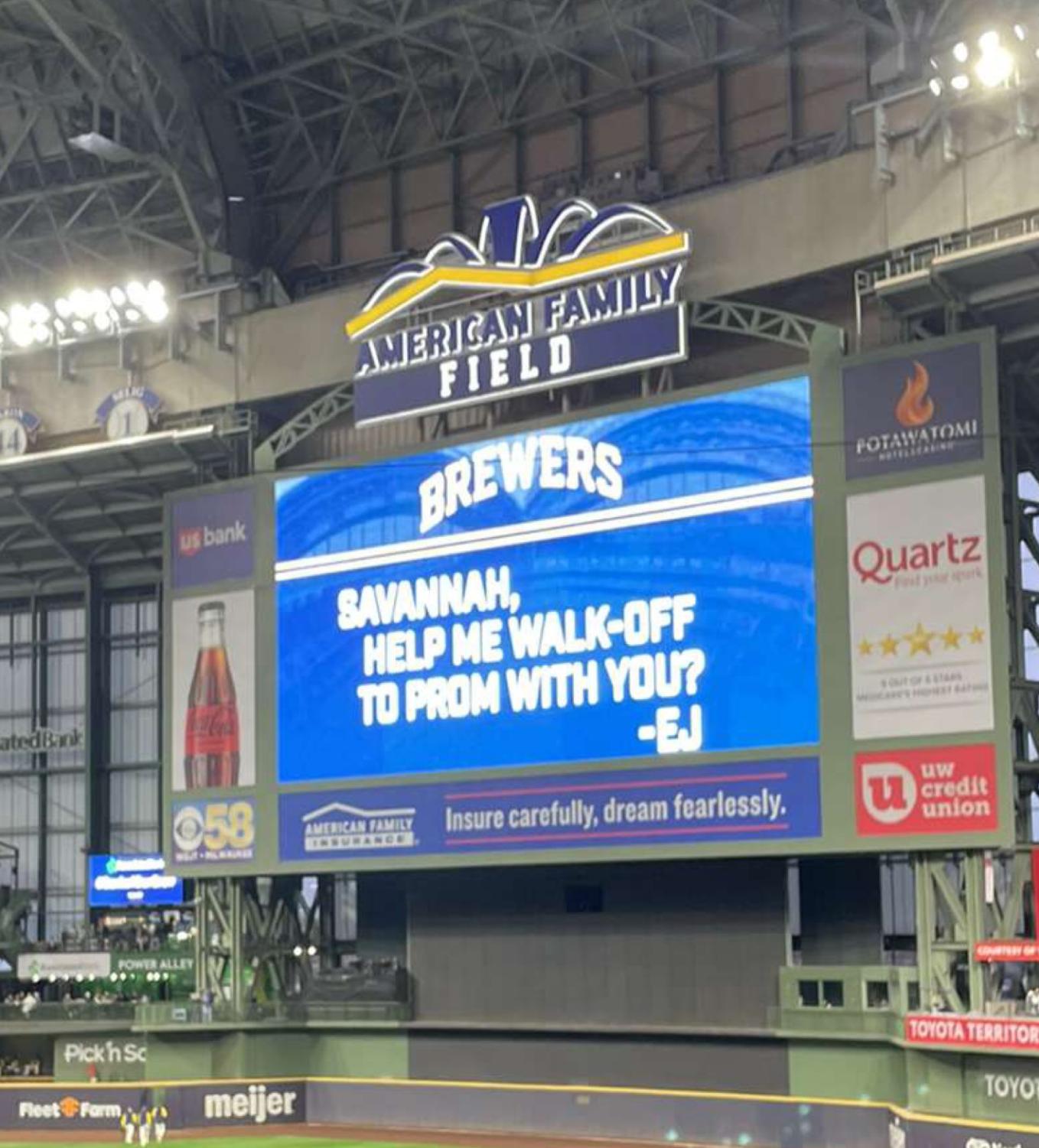 "I had a friend who helped me set this up," Kuster said. "I wanted to do something big and something that she wouldn't expect. Since sports is kind of my wheelhouse I figured I should probably do something with that."
Klappenbach was pleasantly surprised. "I was kinda in shock. It definitely took me by surprise but I was very happy in that moment and I'm definitely looking forward to the dance," she said.
Promposals can be nerve racking because you have to prepare gifts, make signs or figure out when your date is going to be at a certain place so the timing of everything is perfect.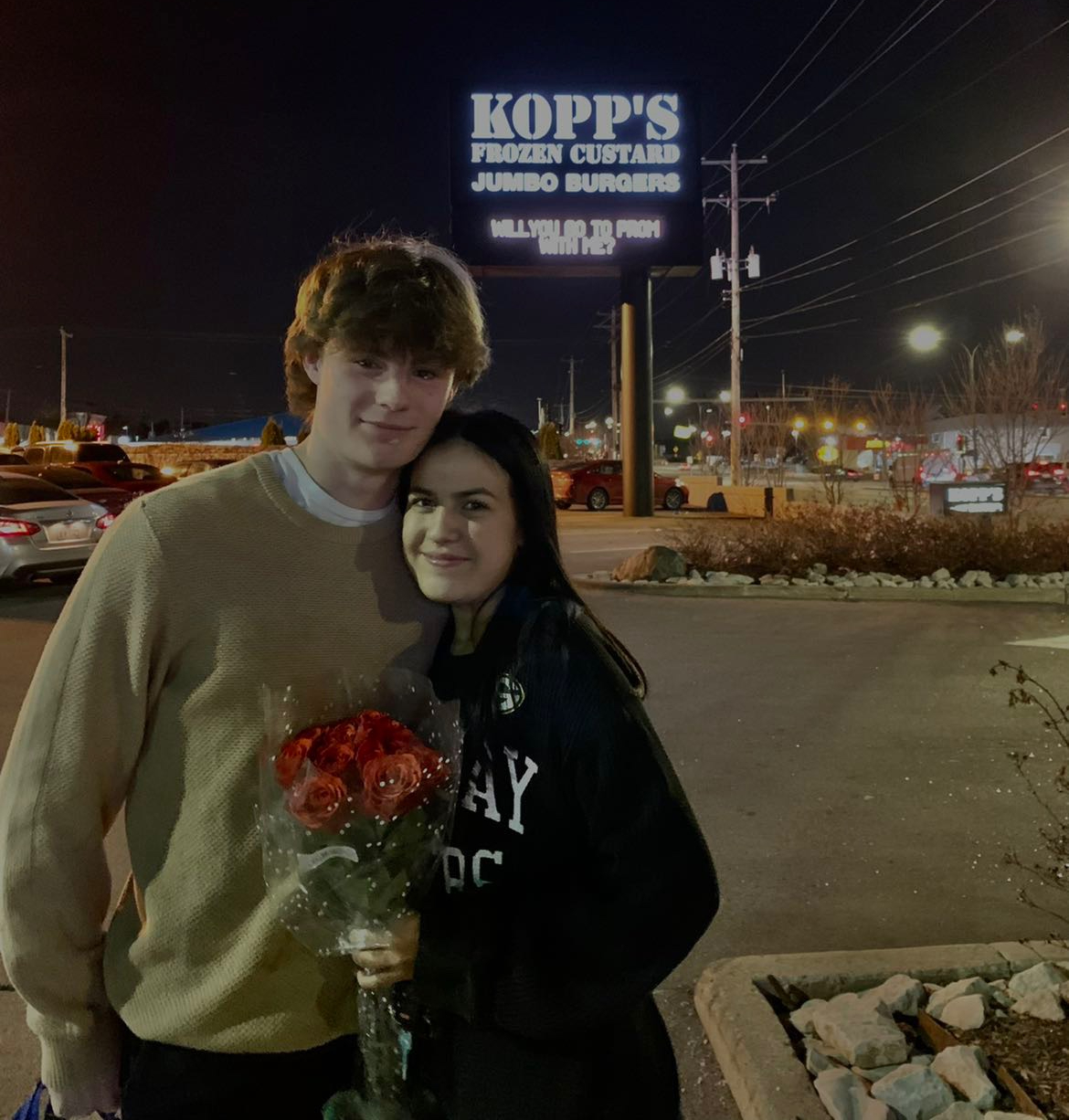 Junior Lexi Olech was asked to the Prom by junior Quinn Bradford. "For planning I wanted to do it on a Wednesday, so the Friday prior I talked to an employee who I knew at Kopps about my plan to put it on the mini jumbotron," Bradford said. "It was also tough because I was only allowed 15 minutes on the board, so I had to act fast."
Olech really liked it, "I was excited. I didn't even think the public was allowed to use that so I really did not think it was coming," Olech said. "I'm really excited to dress up and match with him because we are going to look so smooth."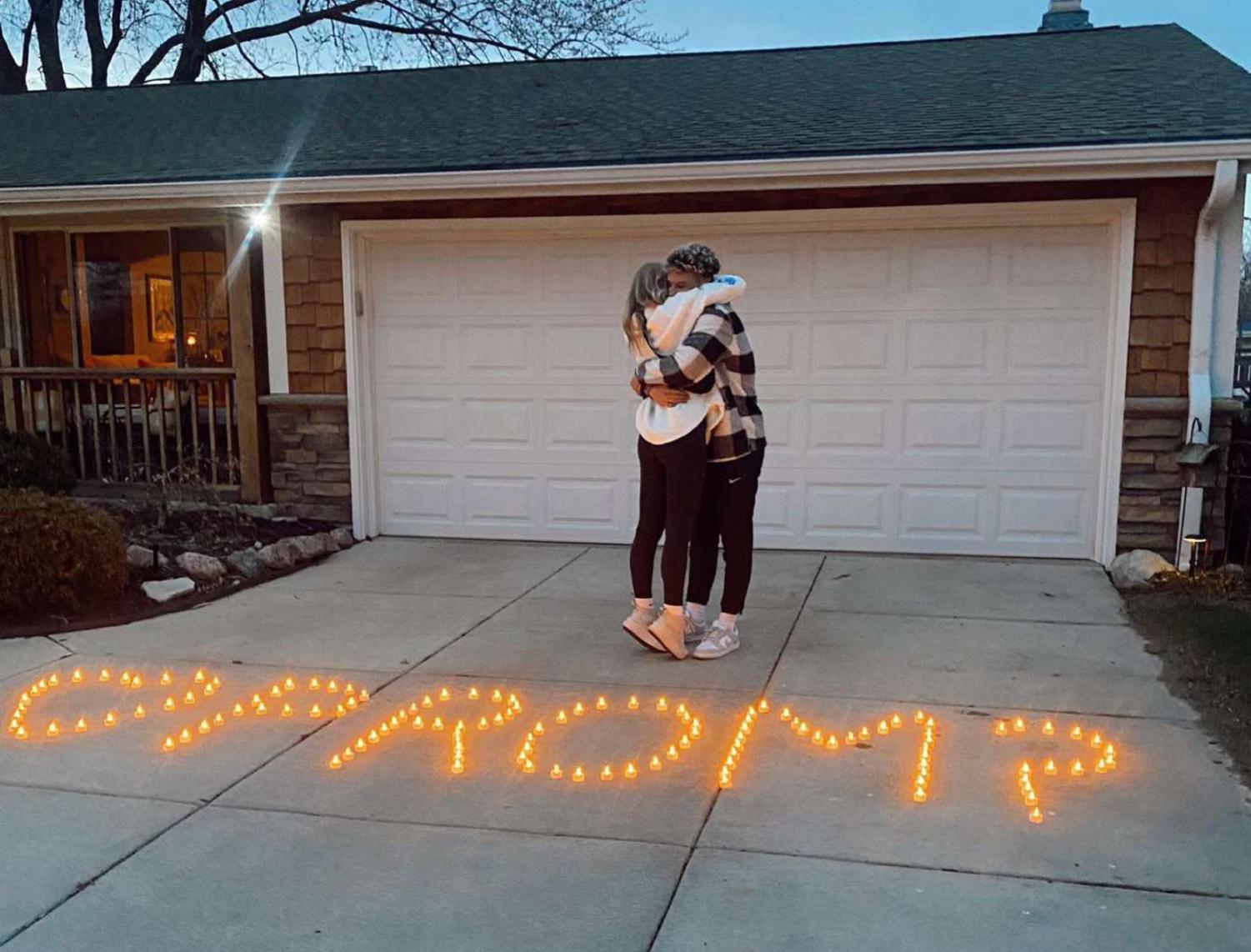 Junior Izaiah Correa asked sophomore Hannah Pateneaude. "I had to distract her so she wouldn't think I was acting weird. We went to Daddy Yo's just to give my friends Mallory, Marisa, and Jack time to set up for everything," he said.
Pateneaude was actually shocked. "He picked me up from my house and I didn't see any of them there so I didn't think that he was going to end up asking me, but the ice cream was fire," she said.
Prom takes place May 27 at the Marcus Center, meaning there is only four weeks left until then. Be on the lookout for more Promposals as they will be happening more frequently.