Adidas drops Kayne West after Anti-Semitic Comments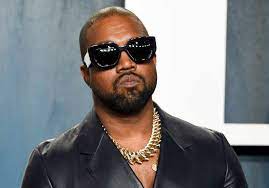 Kanye West, or now "Ye " after legally changing his name, has recently attracted a lot of attention and controversy because he recently made some anti-Semitic comments and wore a "White lives matter" T-shirt. These actions have offended many people. 
Kanye made antisemitic comments during an interview with Chris Cuomo on News Nation criticizing the so-called "Jewish underground media mafia" and claiming that "every celebrity has Jewish people in their contract." He also claimed that his life was threatened by his Jewish managers, lawyer and accountant because of his political beliefs. 
On both "Drink Champs" and "Cuomo," Ye repeated his previous defense that Black people cannot be antisemitic, stating that "We are Semite, we Jew, so I can't be anti-Semite." 
Junior James Napierela understands why people have taken offense. "I think he really isn't a bad person with bad intentions but he is making his reputation worse with his actions and comments," he said.
Kanye has always been a popular and well liked artist in the past and many people's opinions about him have changed recently. "He has always been and always will be a good artist but these things have completely changed my perspective on him. I won't be going out of my way to listen to Kanye but if it turns on I'm for sure bumpin' it," junior Ethan Prophett said. 
Kanye and his "Yeezy" brand have been partners with Adidas since 2013 and recently Adidas has cut ties with Kanye. Adidas says they intend to release more Yeezys without the artist. Adidas CFO Harm Ohlmeyer said, "Adidas is the sole owner of all design rights registered to existing products. We intend to make use of these rights as early as 2023," which means that they will continue to sell Yeezys and the style of his shoes.
Even though people know the bad representation Kanye has made about himself, people will still decide to wear his unique shoes. "I like the style of Yeezys and they are comfortable. I own five different pairs of Yeezys, but don't get me wrong, I don't support anything that Kanye has said," junior Tanner Johnson said.