Whitdale Wrestling wins conference title
The Greendale/Greenfield wrestling season is underway and the team has been very successful. The team shares players from Greendale and Whitnall and they are now 22-3 on the season. The team is coached by Corey Bauer, John Quinlan, Tom Maloney, Kameron Bourgeois, and Mike Langenhl.
The teams most recent match was against Brown Deer where junior Noah Koss pinned his opponent to win the match 36-35. This match gave the team their 5th Consecutive conference title. "They match was very close and it felt very good to be able to pin the last opponent. We also worked really hard and good as a team," Koss said.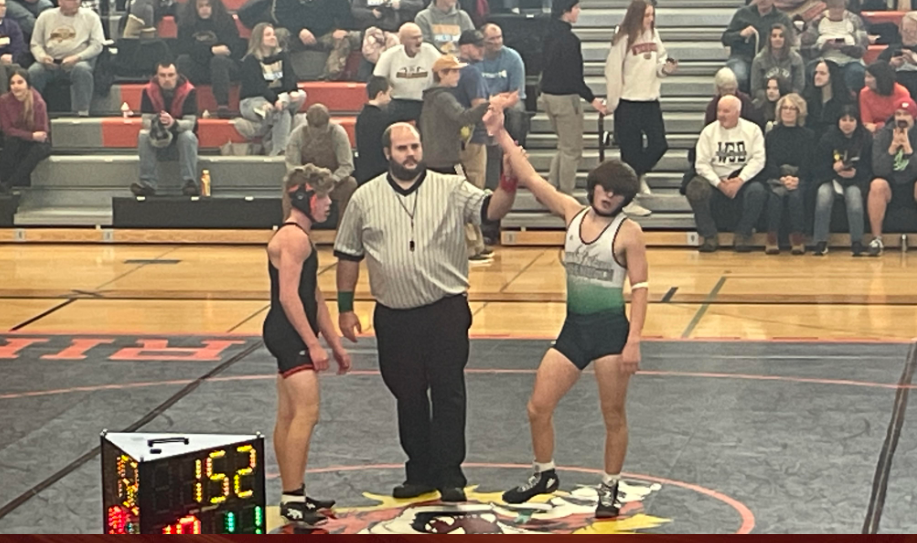 On Jan. 12,  the team played at the Markesan Quadrangler. During this match, all team members picked up wins. "This match was very fun and competitive, our team played very well and we all came out with wins. We all put in hard work and put in great effort," junior Ali Hammad said.
The team had another match Jan. 11 at Whitnall High School against Greenfield and they came out with multiple wins. "Even though  I wasn't able to wrestle, the team put in a really good effort and we just played very good in general," junior Aidan Golumski, who has been out with a concussion, said. 
They also played the Marshall Quadrangler Jan. 5, where freshmen Noah Lofy, Cole Lofy, and sophomore Tony Sincere picked up three wins while juniors Koss, Riley Guenther, Hammad, and sophomore Deacon Ward got victories as well. "The match was tough but the team came together and we did very well," Guenther said.
In addition to having a great team record, some players have personal goals for this season, like junior Noah Dineen. Dineen has been wrestling for a long time and has recently got back into the sport this season. "Coming back from a pretty long break from wrestling, I'm still pretty rusty. I really want to work on a few moves that need some improvement, but overall I'm doing very well for the team," he said.