NBA trade deadline causes chaos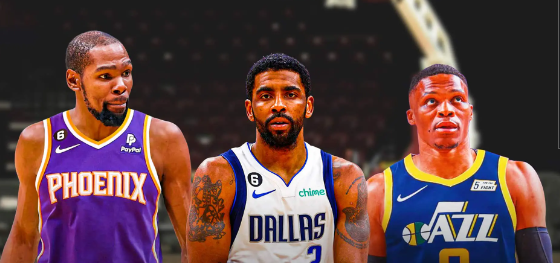 The NBA trade deadline is a specific date during the NBA regular season when teams are no longer allowed to trade players/draft picks with each other. The trade deadline typically falls in late February or early March each year and is one of the most exciting  weeks in the entire NBA season.
 The trades cause crazy headlines and alerts  for every team, and people online, debating for weeks on end about who won and who lost. 
Before all of the chaos happened, the West and East were pretty one-sided. Most of the contending teams on the Eastern side are the Bucks, Celtics, Cavaliers, and the 76ers.
The Suns and the Nets made a trade that included Kevin Durant and TJ Warren for Mikal Bridges and four first round picks and a 2028 pick swap. Many feel that this was good because they gave away an old superstar player and got back an amazing future.
 Another piece of news consists of the Milwaukee Bucks getting Jae Crowder from the Phoenix Suns. "This was very exciting for me and I think he will do really well as a forward for the bucks," junior Cameron Gales said.
Sports fanatic junior John Pankowski discusses how the West stacks up against the East after the trades.  He thinks that the trades made recently helped the Western conference and now they have a better chance in the finals.
"I think that the trades that have gone down made the league more fun to watch. Teams have gotten better on the Western side and things may come to a balance soon," he said.
Sophomore Luke Mattes also has thoughts on who the trade winners and losers were. "I believe that the Nets won the trade even though they traded away their star player," he said. 
The trade deadline is a critical time for NBA teams, as it provides an opportunity to make trades that could help improve their chances of making the playoffs or contending for a championship. It is a very important part of the season and can make or break a team's future for years to come.