John Rahm Wins Masters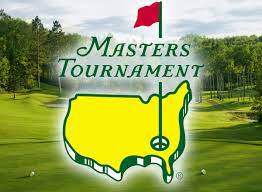 The PGA Masters is one of the most famous golf tournaments in the world. Held every year at Augusta National Golf Club in Augusta, Georgia, USA, the tournament brings together the best golfers from around the world to compete for the famous green jacket. 
The tournament is open to professional golfers and a limited number of players who qualify. The field is typically around 90-100 players, with the top 50 golfers in the world rankings automatically qualifying. "I really love the Masters just because it's the most iconic and its over easter so all my family watches it." junior Cody Sanchez said.
The tournament is played over 72 holes, with the field cut to the top 50 players and ties after the second round. The winner is the player with the lowest score after four rounds.
After day one of the Masters  the top 3 golfers were Viktor Hovland, Jon Rahm and Brooks Koepka all sitting at -7 below par, Tiger Woods, in what could be his final appearance at the Masters, shot a +2 for the first round.  LIV star Phil Mickelson was one under par after the first round.
Day 2 was cut short due to weather halted the second round of play for several players and in the endKoepka was in the clubhouse with the overall lead heading into the weekend. After the round was over and round 3 was hours away, Tiger Woods dropped out of the Masters because of a lingering leg injury ever since his car crash in 2021. " I understand Tigers decision of dropping out because of his injury and he was in no place on the leaderboard to come close to winning." junior Raygun Uremovich said.
Fast forward to the last day when Rahm, who entered the final round trailing Koepka by two strokes, shot a 3-under and a  69 to finish 12-under for the tournament and claim his green jacket.
 It is Rahm's first Masters win and second major tournament victory, the first coming at the 2021 U.S. Open." I thought Brooks had it going into the last round but he just messed up so many opportunities to win the masters leaving the door wide open for Rahm to get his first masters win comfortably." senior EJ Kuster.