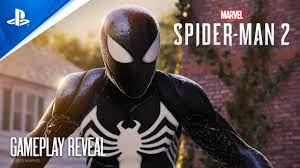 In development since 2020, Spiderman 2 is one of the most anticipated games within the Playstation community. A sequel to its predecessor, Spiderman 1, which had great success, the new game was released in October, and so far has sold millions of units within the first month. Although there are a few small issues and bugs, it has so far received a positive response overall from the community and has potential to become an iconic exclusive for Playstation. 
The story takes place after the events of Miles Morales. The three characters, Peter Parker, Miles Morales and Mary Jane, are trying to balance their personal life and their new life as heroes. The main antagonist is The Hood, who is using an ancient tablet inscripted with magic tomes to bring his dead mother back to life. 
Spiderman 2 can only be played on Playstation 5, and there are many kids in GHS who have played Spiderman 2, who have honest criticism and also applaud for the game. 
"The main story is a little short, but that does not take away from how good it is. Finishing it felt very fulfilling, and I enjoyed the plot and character development throughout the story," junior Sanid Swei said.
One of the biggest issues with the game was its length. " At the end of Spiderman I did feel like it was too short. I felt disappointed that it was already over and I didn't feel satisfied with the amount of content I got for the price of the game," junior Kevin Zhou said.
Another issue is the simple graphics. Some feel that the graphics could have been better, "The city and overall environment look graphically great, but the faces and some of the fighting sequences look a little weird," junior Braden Kison said. 
Aside from the few small issues with the storyline and the graphics, Spider Man 2 has gotten amazing ratings by PS5 players. Players can free roam the city as almost any famous Spiderman character they want and help crime, do side missions, etc. "My favorite thing about the game has to be the little things, like the side missions, the small details about the people, it feels very immersive. Sure there are some issues but overall this is a great game," Kison said.
You can also partner up with iconic characters and switch between Miles Morales, Peter, and Mary Jane with the mobile phone in the game. 
Spider Man 2 has already made millions of sales, this number will continue to rise as this becomes one of Playstation's iconic exclusives.