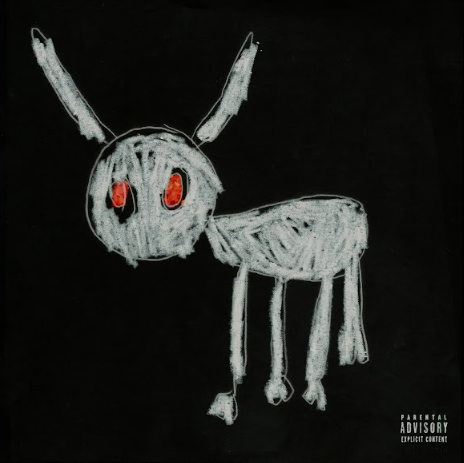 After coming off tour, Drake dropped his album, For All The Dogs, on Oct. 6, 2023. People were very excited for the album after his last albums, Honestly Nevermind and Her Loss didn't quite live up to expectations. 
For some long time listeners, they hoped this album would bring back Drake's old style. "I've been listening to him since Take Care and I really hoped that this would bring old Drake back because I miss it," sophomore Collin Schraven said.
From the 23 songs on the album, some were liked more than others. "On the album, my favorite song was probably IDGAF," Schraven said. "It had a nice beat and Yeat's fire." 
The song "IDGAF " gained a lot of traction due to famous rapper, Yeat, being featured on the song. Yeat gained popularity due to his unique style of rapping.
People have mixed feelings about the album, mostly because Drake tried new stuff like having his son, Adonis, be featured on the song "Daylight." It was very unexpected even though Adonis was known to be involved in other ways on the album. "I feel like Adonis's verse wasn't really needed," junior Lukas Gamaroth said. "I feel like Drake didn't really take to album seriously, especially him putting his kid on the album." 
Another part of Adonis being involved on the album is him creating the album cover. On Aug. 21, 2023, Drake dropped the album cover on Instagram and people were at times praising the art but there was also an abundance of people who were explaying their dislike of the cover. "I personally think the album cover is tuff and I thought it was a good idea," Gamaroth said.
Drake had many highly-rated and loved artists featured on the album such as 21 Savage, J. Cole, Bad Bunny, Chief Keef, and Sexy Redd among others. People had high opinions on the song Rich Baby Daddy due to the involvement of Sexy Redd and Sza, two much loved artists.
One of sophomore Lilliana Eland's favorite artists has a feature on one of Drake's songs. "I really liked how Sza sounded on Rich Baby Daddy and I felt like she brought the song together and I felt like she complemented Sexy Redd well," she said. 
Overall people liked the album and it has been more liked than Honestly, Nevermind, which left a stain on Drake's discography. This album was a nice addition to Drake's long list of albums.