Three students named valedictorians of GHS
This year the class of 2021 has three Valedictorians: Adam Hanizeski, Noah Hickey and Sarah Iselin. These three have worked very hard to 
achieve this goal by getting straight  A's every single semester of their high school career.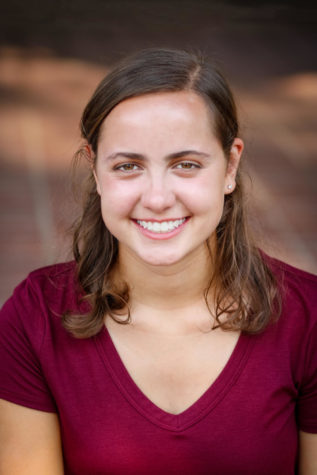 "I'm really proud to be valedictorian. I've worked hard in my classes and it's nice to be recognized in this way," Iselin said.
 Hanizeski is proud of his achievements as well. "Being recognized as a valedictorian feels very rewarding and makes the hard work that I've put in feel a little more worth it," he said. 
Hickey is excited to receive this honor. "I feel good about where I'm at. Being valedictorian hasn't necessarily made me way happier than I was before it was official, but the recognition is still very cool," he said.. 
All three of these students are attending college colleges out of state. Iselin is going to Valparaiso University to study engineering. "I'm going to Valpo because they have a strong engineering program and an honors program that I'm excited to be a part of. I'm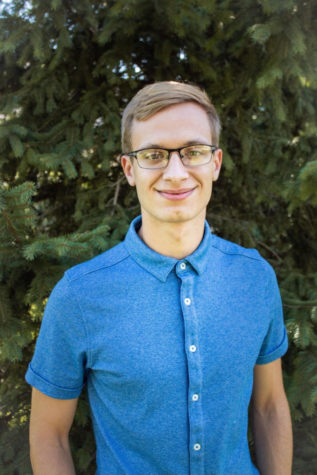 studying engineering because I've always enjoyed math and science classes and I think majoring in engineering would be a really good application of those subjects," she said.  
Hickey is going to school in Illinois. "I'll be attending Loyola University of Chigaco, majoring in Forensic Science and minoring in music.  I've always been interested in forensics but I wanted to try to keep music in my life because it has become such a large part of the last 4 years for me," he said.
Hanizeski is going even further away. "I will be attending the University of Oklahoma and will be majoring in Biology on the pre-medicine track. I chose the University of Oklahoma because of the scholarship package that they offered me, and I decided to major in bio becau
se it's what's interesting to me," he  said. 
These students have all taken some of the hardest courses at GHS and have already earned college credit through some AP classes. "AP Physics was probably one of the hardest classes I've taken. It was an enjoyable class, but I definitely had to work hard to master the content," Iselin said.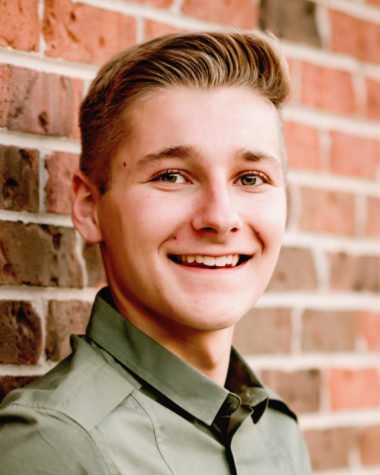 Haniizeski said his hardest class was AP Calculus BC.  "The hardest class that I have taken has been AP Calculus BC because of how fast-paced the curriculu
m is, and the amount of memorization required to succeed," he said. 
The Valedictorians have favorite classes and advice for all people when trying to become a valedictorian. "I really enjoyed all of the math classes I took here, which I had with Ms. Hauser, Mrs. Helfenbien, and Mrs. Tarnowski over the years." Iselin said.
Like Iselin, Hanizeski also enjoyed math and science. "My favorite classes have been all of my science classes, and my favorite teachers are the science teachers – it's hard to pick just one. Our school is blessed with a fantastic science department that genuinely cares about the students, and greatly contributed to my decision to pursue a degree in biology," he said. 
"My advice to underclassmen is this: make sure your goal is to understand the material. Grades are important, but don't get too caught up on doing well on homework, just make sure you understand the content for tests and assessments," Iselin said.
"I don't really believe that you should necessarily make it a long-term goal to be valedictorian. I think that as long as you are working hard to understand what's happening in your classes then whatever happens happens," Hickey said. "Putting so much emphasis on always having straight As is a very easy way to fall into a lot of stress during high school. As dumb as it sounds, if you're doing what you can to the best of your abilities, I think you should be proud of whatever the outcome is, no one is any better or worse than anyone else because of their grades."
Hanizeski has advice for those who also wish to be valedictorian some day. "Obviously, you should always do your work and do your best in your classes, but you don't want to push yourself harder than you can handle at the expense of your relationships with others. That being said, if becoming a valedictorian is a goal of yours, make sure you leave time for friends and activities outside of school – don't devote your entire life to your grades," he said.
The Valedictorian's life doesn't just consist of school work and tests. These students have lots of great memories of GHS "It's really hard for me to pick just one memory, but since I have to, I would say the trip to California with the band. I got to visit a lot of really cool places and spend a lot of time with my friends," Iselin said.
Hickey also enjoyed the memories he made with the band. "My favorite high school memory was definitely going to California with the band junior year," he said.
Hanizeski's favorite memory revolves around sports. "One of my favorite memories of high school was last fall when the boys soccer team won the conference title for the first time in school history," he said.