Russia invades Ukraine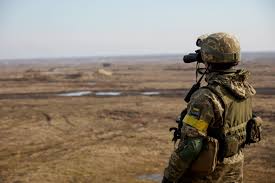 The Russian-Ukrainian conflict has been going on for a few years, and things have been heating up the past week. Russia started invading Ukraine last week, sending soldiers into Ukraine's main cities and there has been a lot of fighting in the last few days.
The United States has also sent soldiers to Poland in order to stand NATO ground in case Russia doesn't stop.  "I really don't want America to go to war with Russia because many people will die as a result, and some people I know could be a part of that,"  freshman Peters Matthew said.
Some students have family members that are in the service and are worried about their safety. "People I know could be harmed if an armed conflict occurs between America, and Russia. I have family members in service," sophomore Abu Awad Yousef said.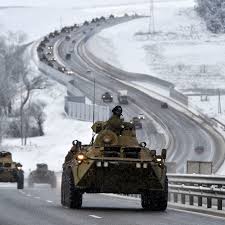 Although Russia had claimed it had no intention of invading Ukraine, last week it launched a fullscale invasion from four sides into Ukraine. Some students are shocked that Russia has gone through with the invasion despite warnings from NATO. "I didn't think Russia would invade Ukraine, but luckily, the US has not intervened yet, because WW3 is the last thing we need," freshman Swei Sanid said. 
Because of Russia's aggressive actions, US and its Nato allies have put sanctions on Russia, Germany has halted the construction of the Nord 2 pipeline, which brings Russian natural gas to Europe, US has kicked Russia out of SWIFT, a global banking organization, and many more countries have put sanctions on Russia.
 "I'm glad the US isn't initiating any fighting as of yet and only putting sanctions. I don't want this to escalate into a world war," Abu Awad said. 
Although Ukraine has invaded Russia, President Biden has stated that the US will not send any American troops in Ukraine because he doesn't want to cause another international conflict, but he has promised to protect NATO territory. 
He is also imposing sanctions on Russia and sending weapons into Ukraine. The possibility of a third world war is limited as long as Russia does not attack any NATO country.